Angle Exhibits is working on new projects. Such as the custom retail we present in the current post. This time we have made the retail for a sports brand. For the promotion of their new products within a sports company.
To develop a unique retail adapted to the needs of the client and the space where it will be located. We have taken care of all the elements of it. From lighting, decoration, vinyl … With materials of all kinds, such as wood, metal, PVC, methacrylate … In the following images you can see the latest work.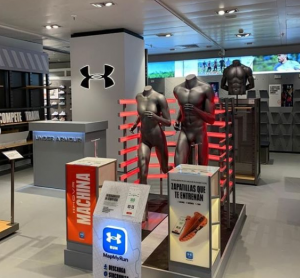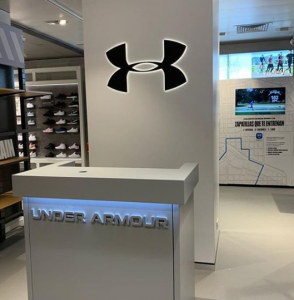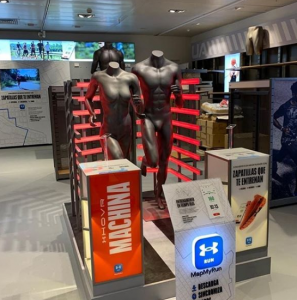 Benefits of having tailor-made retail:
Having retail offers a wide variety of benefits for your brand. Today, the experience of the potential customer is crucial in their purchasing decisions. At a time when more and more purchases are made through online platforms, making an impact on your potential customers in the physical store is essential to increase your sales.
This retail must take into account all the elements of the store where they are located. Following its line of design, lighting and decoration. Getting your potential customers to feel attracted to the brand.
Angle Exhibits develops tailor-made retail for all types of businesses. As hardware stores, sports shops, clothing … Creating a unique and spectacular design for each client. Making your brand stand out from the crowd. We offer you the service of design and construction of tailor-made retail.
In addition, we have the service of design, manufacture and construction of stands for your events. Creating stands for fairs, conferences, exhibitions … Throughout our years of experience we have participated in many fairs. Such as FITUR, MWC, Smart City, SIMA, Barcelona Meeting Point, Hostelco & Alimentaria, Saló Nàutic, Infarma, Automechanika, SIAL, IFA Global Markets… In cities such as Madrid, Milan, Berlin, Barcelona, Valencia, Bilbao, Hannover, Paris…
If you want to see our latest work follow us on Instagram and YouTube. To learn more about our services, please contact us.
Web programming designed by PosicionandoT.