Angle Exhibits is a specialist in the design and assembly of stands for trade fairs with extensive experience in the sector. Our team of designers will design the stand that the client needs according to their guidelines and wishes. Creating spectacular stands, which will attract a greater number of customers to your stand. Also, we offer the service of assembly of stands without design for companies that already have their own design.
Our company takes care of all the necessary elements to create a unique stand, such as lighting, sound, metalwork, decoration, furniture, carpentry … With all kinds of materials, such as glass, LEDs, vinyl, wood, DM…
Below, we show some pictures with some of the work developed for the most important fairs in Europe.
The first stand we are exhibiting is the one made for the Fruit Logistica 2019 fair held at Messe Berlin. For this fair we developed 3 stands.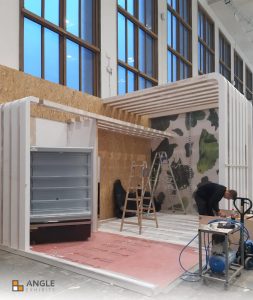 The following stands that we will show were developed for the Mobile World Congress 2019 (MWC). In that edition we developed 10 stands, 9 in the Fira de Barcelona exhibition centre and 1 in the Montjuïc exhibition centre. Of which we designed and developed 6 stands, the rest we developed the assembly of the same.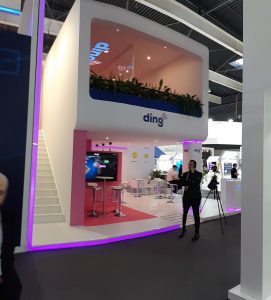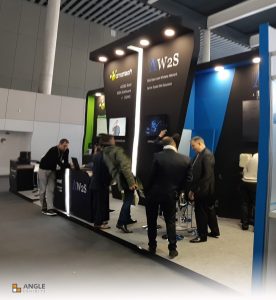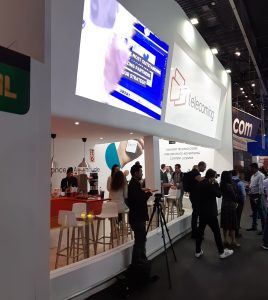 In the following images you can see the stand developed for the SIGEP 2019 fair held in Rimini (Italy).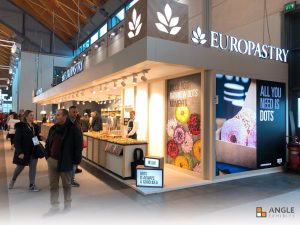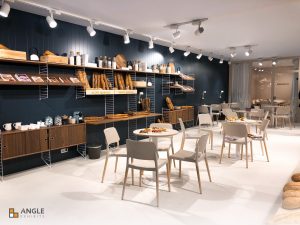 In this last picture you can see the stand developed for the BAU 2019. Fair held at the Messe Muenchen exhibition centre (Munich).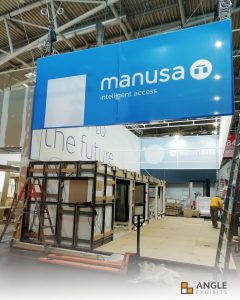 Angle Exhibits offers service to all Catalonia, Spain and Europe. Throughout our years of work we have developed stands for fairs held in cities such as Munich, Amsterdam, Milan, Barcelona, Madrid, Nice, Rimini, Berlin…
You can contact our company, without any commitment, in the contact section. And to see the quality of our assemblies and stands follow us on Instagram.
Web design by PosicionandoT.