After the health crisis situation caused by Covid-19. We are working hard for the new events that will be held from July. Also, in the development of retail and custom furniture for businesses. As restaurants, shops, hotels … To continue our works and the search for the best continuous, we have acquired the machine shown below.
This type of machinery facilitates the development of our work and we can meet the various requests of our customers. If you want to know more about our works and services, contact us, without any commitment.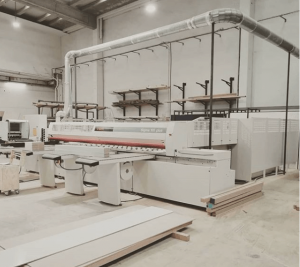 In the following image, we show the work done for coca-cola. We have developed a retail poster. Made in wood, led, logo, vinyl and letters. Developed according to the guidelines and needs presented by the client. To enhance your corporate image within your store.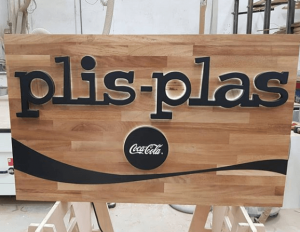 Experience offered by Angle Exhibits:
Angle Exhibits are specialists in the design and construction of stands for fairs throughout Europe. Held in cities like Barcelona, Lyon, Hannover, Munich, Bilbao, Madrid, Paris, Milan, Berlin, Valencia…
In the years of experience we have participated in fairs. As MWC, Fitur, CPhI World Wide, Matelec, EAHP, SIGEP, Infarma, Sirha, BAU, Smart City, IBTM, Hostelco & Alimentaria, 5CC… Developing unique and personalized stands for each company. Getting to show the best possible image of your brand at the fair, congress, exhibitions …
This experience allows us to offer a professional and comprehensive service. We take care of the design of the stand, if the client requests it. We then move on to the construction and manufacture at our facilities in Sant Boi de Llobregat (Barcelona). Once the work in the warehouse is finished, we will transport the stand and develop the final assembly in the place of presentation of the stand. At the end of the event, we will recycle and reuse the stand material, in an appropriate way.
Follow us on Instagram to see our latest work and assemblies. You will be able to see our quality and professionalism.
We designed and positioned by PosicionandoT.