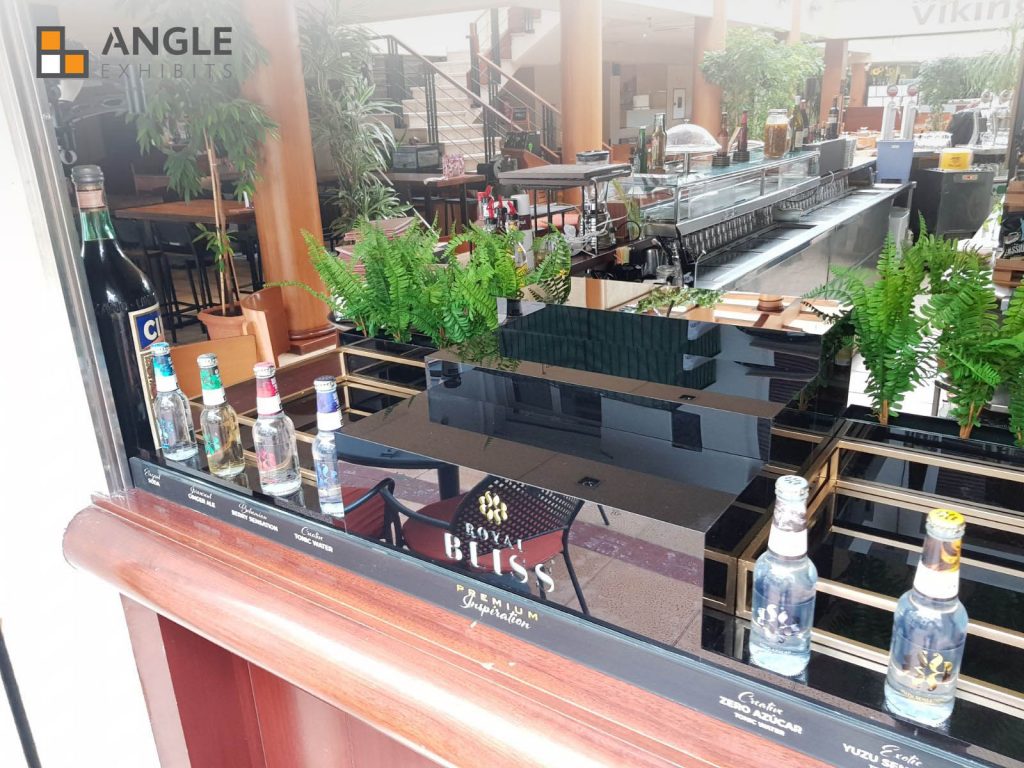 Furniture for Royal Bliss
Angle Exhibits team starts August making and setting up an exhibitor in black methacrylate of 150cm x 54cm x 30cm, with white LED lines for Royal Bliss.
We have also made and assembled the vinyls that are on this exhibitor.
We have adapted to the appropriate materials for this occasion, with the maximum professionalism of our team and in our facilities, where we can customize all furniture or material that request us offering the best solutions for each client.
We have big experience in retail furniture and we offer the highest quality.
We present technical and constructive solutions, both aesthetically and technologically, in which we take into account all factors and whose purpose is to create innovative decorative structures and forms.
All this favors the positioning of the client's brand image, in this case Royal Bliss.
Angle Exhibits It develops a concept of ephemeral architecture that integrates the complex relationships of harmony, structure and resistance with the aim of designing.
We have our own workshop where we can make any custom and customized furniture. In addition to having a wide range of rental furniture such as chairs, tables, sofas, stools, exhibitors, showcases, etc.
We have interior designers to create spaces according to the criteria of each client ranging from stands, commercial premises, congresses, points of sale or product presentation.