The countdown has started and Angle Exhibits' team is going to attend the stand assembling of "Lunch!" which is going to take place September 21-22 at ExCel London.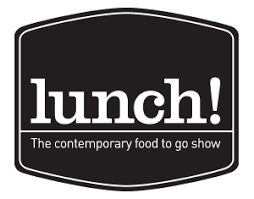 Here at Angle Exhibits we set up fairs all around Europe and London is waiting for us next month. Out Stand Designing Department in close collaboration with our clients, our workshop manager and our Interior Designing Department are working altogether to achieve creative spaces with the closest environment to our client's taste and need.
From Angle Exhibits we also manage everything related with the parlor, in this case the ExCel London, so that the assembling of the stand, the dismantling and –most importantly- the exhibition succeed.
The transportation of the material from our facilities to London is on us. Later, we set up the stand and leave everything ready with no delays for the clients whatsoever.
Once the exhibition is over, we are going to take care of the stand dismantling and waste material management.
Any necessary rental furniture Angle Exhibits manages to acquire: chairs, tables, armchairs, stools, office automation, completely personalized exhibitors, showcases and decorative elements.
At the advertising or marketing level, we also handle the graphic design and its setting up. Also any audiovisual material such as 4k LED TVs  from 50 inches to 75inches Smart TVs, the latter connected to Wi-Fi, all of these following the client's guidelines.
To request a quotation for a stand do not hesitate to let us know.
https://angle-exhibits.us/fair/es/construccion_stand_europa/