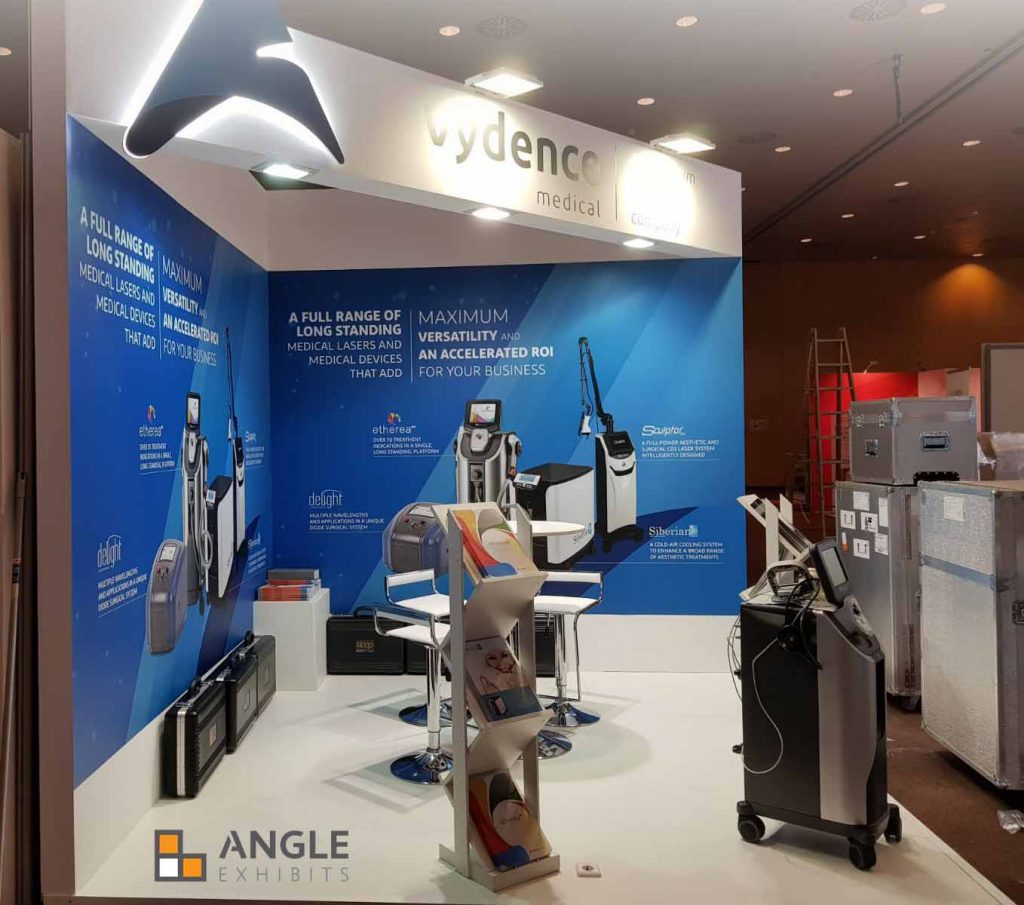 Stand delivered successfully for the 5CC in Barcelona
Angle-Exhibits has once more successfully delivered yet another stand for 5CC. In this case, it is for the company Vydence Medical, that is going to exhibit its machinery from August 31 to September 3, 2017 at the International Convention Center of Barcelona (CCIB), Spain.
The 5CC has established itself as one of the most relevant laser and aesthetic meetings in the world, and has grown significantly over these past recent years.
Our stand design department, in close collaboration with our clients, our workshop manager and together with our interior designing department, have worked intensively to achieve this creative space to suit the clients necessities, always following their requirements and proposed ideas.
We have built the booth in our facilities in Sant Boi de Llobregat, near the CCIB, with our team of carpenters, electricians and painters in order to offer a high quality service.
Once the event is over, we proceed to begin the dismantling of the occupied space, taking care of the waste.
We have also supplied all the rental furniture for the occasion, always in constant touch with the client and being of his taste.
We take care of every aspect: from management with the fairground, hiring supplies such as light, water and network connection to the dismantling and recycling of stands.