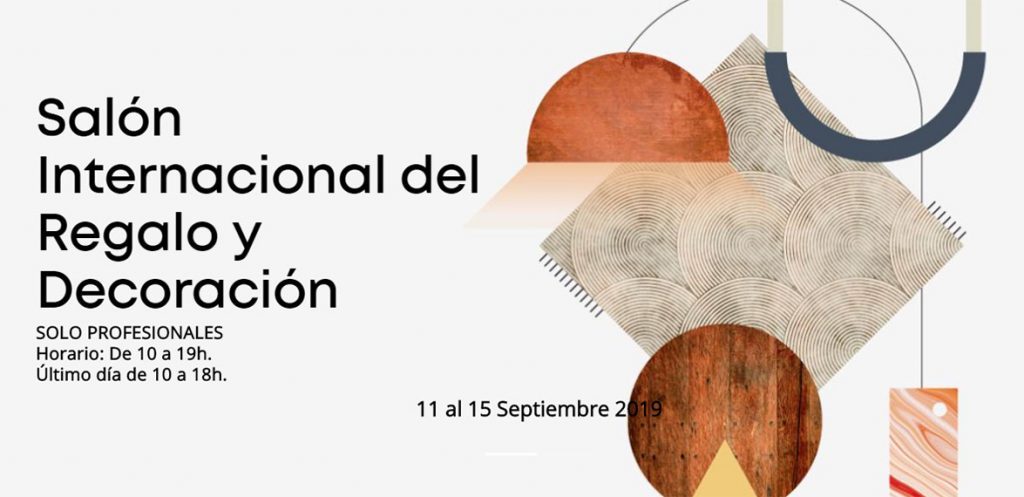 The second annual edition of Intergift 2019 is approaching in Madrid. Every year, in Madrid, two editions of this great event of gift and decoration are celebrated. The first takes place during the month of February and the second in September.
It brings together 683 companies and brands from 17 different countries with the main decoration and gift companies.  Considered to be the most important reference in the decoration and gift sector in Spain, this edition occupies more than 40,000 square metres of exhibition space in pavilions 1, 3, 5, 7, 8 and 9 of the Ifema fairgrounds in Madrid. It is structured around different areas oriented to the field of gifts, the home and interior design. This event lasts four days, from 11 to 15 September 2019.
For more information: https://www.ifema.es/intergift
Design and construction of stands for Intergift 2019
At Angle Exhibits we are already working on the design and construction of stands for clients who repeat from previous editions, as well as for new clients.
Our company has more than 30 years of experience dedicated to the construction, assembly, decoration, furniture and interior design of stands. In Angle Exhibits we have facilities of more than 3000m2 dedicated to the production of structures in different materials such as metal, wood, melamine, plastic, glass, etc.. For any type of stand and exhibitions in commercial, ephemeral and corporate spaces.
We also take care of other necessary services in a stand as Carpentry, Electricity, Signage, Gardening, Furniture, Painting, Audiovisuals, Cleaning, Advertising, Personnel …
We design the stand in 3D, under the instructions and needs of our customers. In this way, we jointly carry out the project personalized and adjusted to the image of the company.
Stand assembly and finishes
Once we have checked the assembly of the structures of the stand and the quality of them in our workshops, we proceed to transport and transfer, along with the staff, to the place where the event takes place. The assembly of the stand and rental furniture at the fair is carried out by our team. It is our assemblers, electricians, carpenters, painters, designers and technicians who move around and follow up the project so that it can be successfully completed. There are no intermediaries, so we guarantee quality throughout the process.
We take care of all the formalities with the company organizing the event and with the fairgrounds, contracting supplies of electricity and water, truss, cleaning, network connection, hostesses …
If you have a stand project, want to exhibit, or need more information, do not hesitate to contact us, without any commitment.