At Angle Exhibits we know how important it is to have unique and personalized stands for each client. During our years of experience we have developed a multitude of stand design for our clients.
Our team of specialists in stand design can develop the stand you want. In continuous contact with the client. In the following images you can see the diversity and quality of the designs created by Angle Exhibits.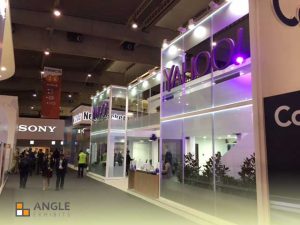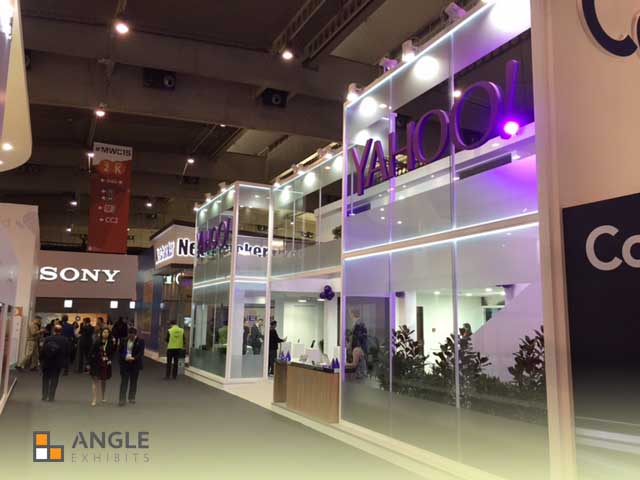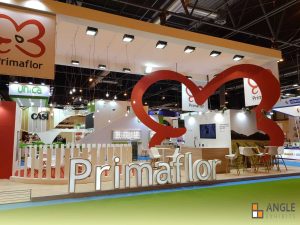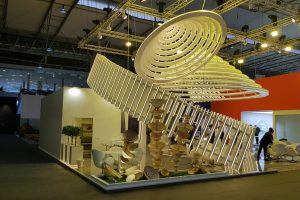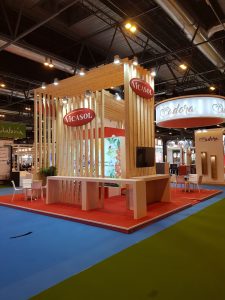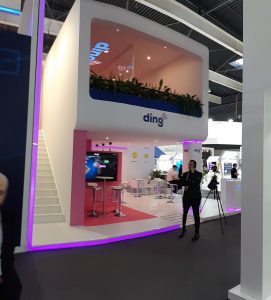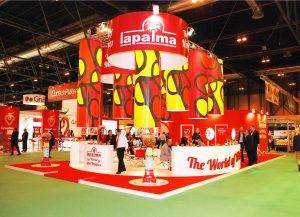 Services offered by Angle Exhibits:
Angle Exhibits also offers the manufacture and construction of stands. Once the stand has been designed, we can move on to the stand manufacturing phase at our Barcelona headquarters. When the stand is finished in our facilities we will make the transport of the stand to the place of presentation. We can make the transport to any point in Europe. When arriving at the place of presentation we will make the construction and final assembly of the stand.
At the end of the event we will take care of the disassembly, recycling and reuse of the material for subsequent stands. We are committed to the reuse of materials, to avoid the use of new material unnecessarily. To create the stands we use materials such as LEDs, vinyl, wood, metal, glass, DM … Taking care of lighting, decoration, furniture … Creating unique stands for conferences, exhibitions, fairs, samples …
In our years of experience we have participated in fairs such as FITUR, CPhI World Wide, EAHP. MWC, ISE, Bforplanet, Alimentaria & Hostgelco, Cosmetorium, Smart City Expo World Congress, IBTM World, Eurosurfas… In cities like Barcelona, Madrid, Lyon, Paris, Milan, Berlin, Munich, Hannover, Valencia, Bilbao… This long experience allows us to offer a comprehensive and professional service to all our customers. To make your presence at the event a great success, attracting the largest number of potential customers to your stand.
Follow us in Instagram, you can see our latest works and assemblies. In the contact section you can contact us, without any obligation, to know our services.
Web design and SEO positioning developed by PosicionandoT.