In June, the Salon Gourmets 2020 will be held from 15 to 18 June. Salon Gourmets is the biggest fair dedicated to high quality food and drink in Europe. It has 33 years of history, with consecutive editions and increasing numbers. This fair has a commercial spirit, which makes it the most attended by professionals from the hotel, catering, restaurant, specialized trade and distribution sector.
In the fair there are activities, contests, tastings, show cooking, awards… In various thematic areas where those present can taste products and attend live classes.
Angle Exhibits specialises in the design and manufacture of stands for trade fairs throughout Europe. Held in cities such as Barcelona, Hamburg, Milan, Madrid, Nice, Berlin, Paris, Bilbao, Munich… In the case of the Gourmets 2020 Exhibition we will participate with the design and construction of stands for different clients.
We offer different types of stand development according to the client's needs. We have the possibility of making the design and manufacture in our headquarters and, later, the assembly in the place of placement. The other option we have is the manufacture and assembly of the stand according to the design provided by the client.
In the manufacture of the stands we take care of all the elements to make it a success. As sound, lighting, furniture, carpentry, vinyl, glassware, metalwork, decoration … Made with materials such as glass, aluminum, metal, wood, DM …
Retail construction for businesses:
Also, we are specialists in the design and construction of retail and custom furniture for commercial spaces. We develop interior projects adapted to the needs of the type of business. Resulting in striking and current designs, but without ceasing to be functional.
Next, we present some images of stands developed for previous fairs.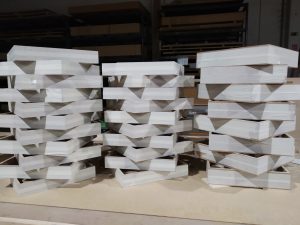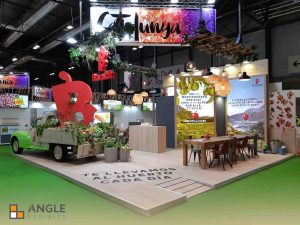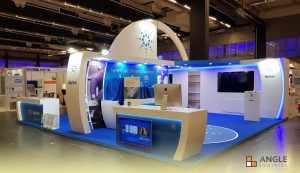 Contact us in the contact section, without any commitment. And go toInstagram to see our latest assemblies.
Web developed byPosicionandoT