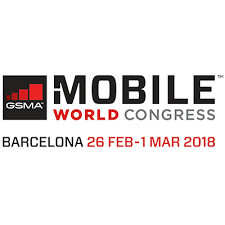 GSMA Mobile World Congress, the most important event in the world in its field, which brings together the main companies and professionals of the mobile telecommunications sector in Barcelona. Since 2006, Barcelona has hosted the event and has been transformed for four days, once a year, into the world's leading mobile technology showcase.
In Angle Exhibits we have experience in the construction of stands for MWC as we have set up stands in Fira Barcelona and specifically in this show several consecutive years.
Due to the size and importance of the salon, the stands are very creative and eye-catching stands.
We design the stands for the companies that request it and from there, our technical department carries out the processes to start manufacturing the stand.
We manage with Fira de Barcelona the procedures that the final exhibitor has to carry out, such as contracting rigging points, contracting electrical power, etc.
Once the stand has been manufactured, our teams start with the assembly in Fira de Barcelona, carpenters, painters, signmakers, electricians… all coordinated to make it a successful assembly and deliver the stand to the final customer as soon as possible.
For MWC we also provide the audiovisual material necessary for the client as well as rental furniture and decoration.
In its latest edition in 2017, more than 100,000 professionals – including 4,500 executives from companies in the industry worldwide – learned about the latest innovations in mobile solutions presented by more than 2,200 international exhibitors. 3,800 journalists and analysts from around the world covered the event, reporting on everything that happened in the 94,000 square meters of exhibition space and hospitality.
In 2018, the GSMA Mobile World Congress will be held from February 26th to March 1st at the Gran Via venue of Fira de Barcelona, with 4 Years From Now, the meeting for entrepreneurs promoted by Mobile World Capital Barcelona together with GSMA in the framework of the congress, in the Montjuïc venue.