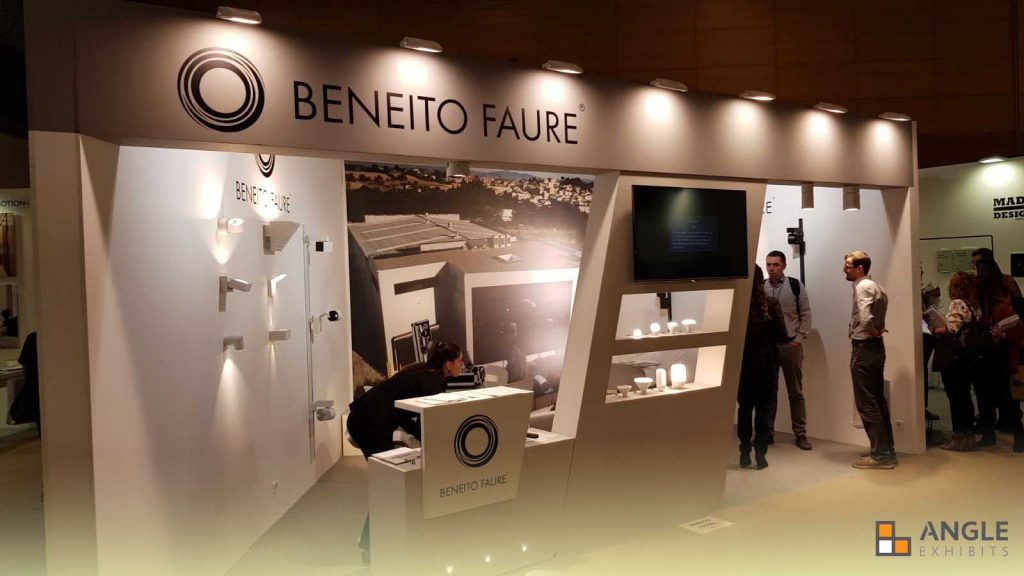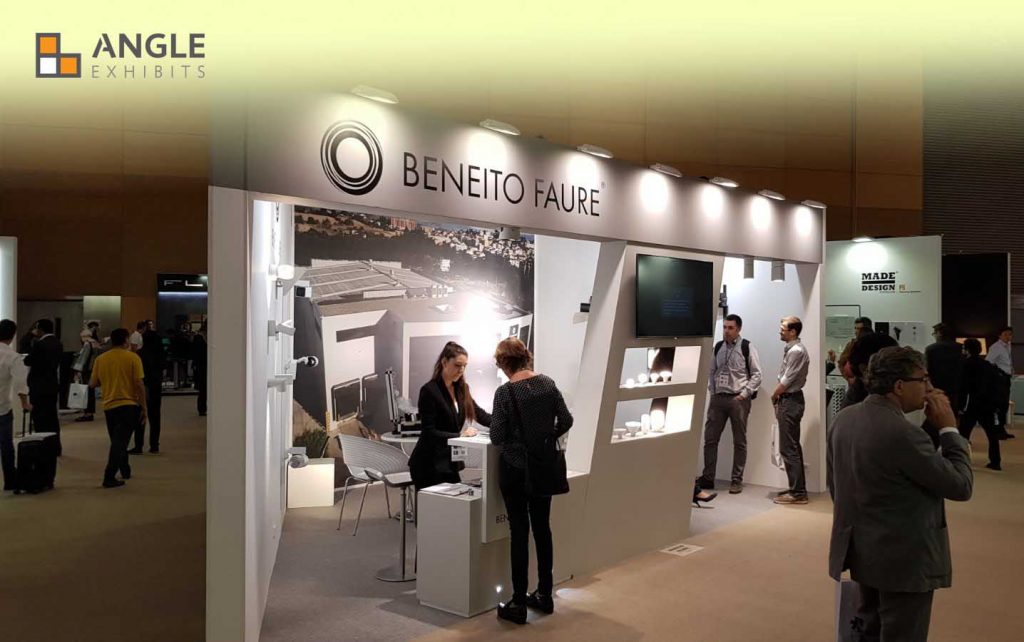 In this ocasion, we have set up a stand for Interihotel, the biggest showcase in Spain specialized in hotels interior designing that this year is being celebrated from the 25th to the 27th of October at the CCIB Barcelona (international Conventions Center).
InteriHOTEL is an event with a new format, unique in Spain, combining specialized presentations, netqorking spaces, innovation awats and a show-room of rooms, common areas and other products for hotels interior designing.
InteriHOTEL is an environment to generate business. A large number of visitors from previous editions found in InteriHOTEL the supplier for their reforming  and they expressed their complete satisfaction.
InteriHOTEL presents innovative products for hotel interior design.
Here at Angle Exhibits we have designed the stand, manufactures in our facilities and assembled in CCIB. Our carpenters, electricians and labelers have worked together to complete this stand and to have our clients satisfied.