The 5-Continent-Congress is held between Thursday 29 August and Sunday 1 September 2019 in Barcelona.
It is formed by an international group of dermatologists and plastic surgeons of great prestige who are opinion leaders in their respective fields. Since its first edition in 2009, the 5CC has been internationally recognized as one of the main congresses dedicated to innovations and controversies in the field of medical and aesthetic dermatology. In four days and more than 65 sessions, the scientific program covers all facets of medical dermatology; injectables for aesthetic and medical use; cosmetic devices and aesthetic energy; aesthetic gynecology; consultation management and digital marketing.
Angle Exhibits will be present at the design and stand construction at the congress for the third consecutive year. Setting up the stand for the company Vydence Medical. We have also manufactured their stands for the rest of the European congresses in which they have participated.
The design and construction of the stand has been carried out in our facilities located in Barcelona. Later it was transported to the CCIB where in 1 day it was installed carpentry, electricity and lighting. Providing the audiovisual material and furniture necessary to create a spectacular stand. That will call the attention of the assistants the congress. We finished our work with the dismantling and recycling of the stand. The process, from the beginning, has been carried out in continuous contact with the organizers, making things easier for the client.
We are specialists in the design and construction of stands for fairs such as 5-Continent-Congress for the whole of Europe. We have a great experience in the sector that allows us to take charge of any type of order no matter how difficult it may seem.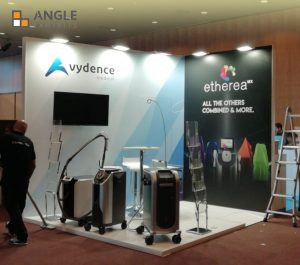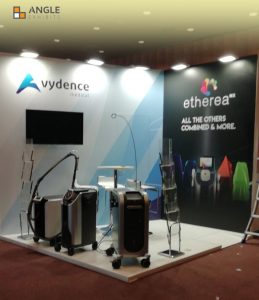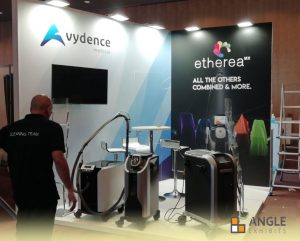 For more information about our services and products visit us in the contact section.