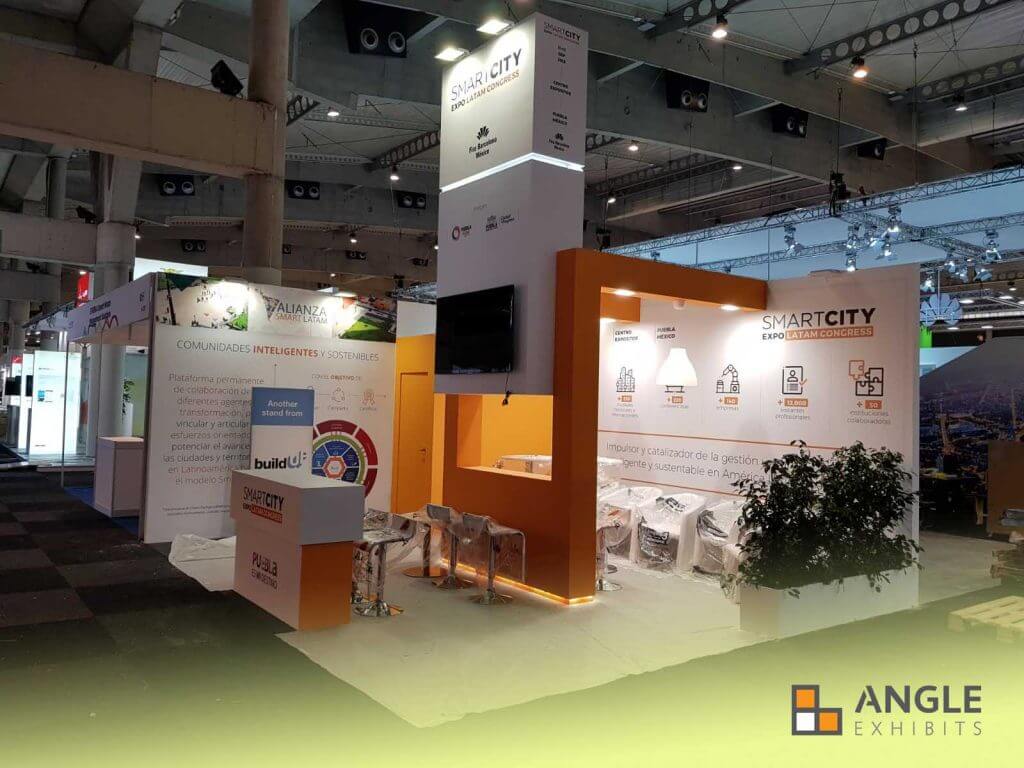 At Angle Exhibits we have set up a stand for Smart City that will be held at the Fira de Barcelona – Gran Vía Exhibition Centre from 14th to 16th November.
This stand has been designed in our offices, is constructed in wood and painted with the corporate colors of the client, has been manufactured in our workshop following 3D prototypes and assembled by our team. The lighting consists of LED spotlights and decorative lamps.
Once again, we have carried out a project from the beginning: design, manufacture and construction of the stand. We have also provided the client with the necessary furniture for this stand. The fact that our facilities are close to the exhibition centre makes everything quicker.
SCEWC gathers together the highest level of global stakeholders to exchange experiences, ideas, form valuable connections and make international business deals.
Discover the infinite potential to exhibit at the worldwide leading event for smart cities
Empowerment has been defined as an intentional ongoing process which occurs in communities and organizations, involves active participation, critical reflection, awareness and understanding, and most difficult but important of all, the access and control over important decisions and resources, in a climate of mutual respect and caring.