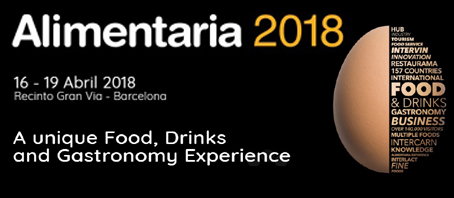 At Angle Exhibits we are already working on the next edition of Alimentaria, which will be held at Fira de Barcelona from 16 to 19 April.
We have extensive experience in the construction of stands in the food sector as we have already participated in several editions of this event and other exhibitions in the same sector; due to our proximity to Fira de Barcelona we are perfectly developed in this venue.
In Angle Exhibits we can design for an exhibitor following the basic needs of the customer and from here we can make the construction and subsequent assembly of this stand always following the guideline
Our carpentry, painters, electricians, plumbers, labelers and cleaning team will make it possible for the client to have the stand he wants.
We also provide the necessary rental furniture for the stand as well as audiovisual material, having everything the client needs to have a good exhibition.
Feel free to ASK FOR A QUOTATION
At Angle Exhibits we design, build and assemble creative stands by making custom-made stands.
Once the event is over, the project is dismantled and moved to our facilities where they are recycled in order to reuse the materials in different functions and forms.
We always give complete support in design, construction, services and logistics for a personalised project: supplies, signage, gardening, furniture, audiovisual support, hiring of rigging points….