Last week we finished our last work developed for a client. This time we have developed the custom furniture and decoration for an office in Barcelona.
Design of custom-made furniture for an office:
We started our work with the design of furniture for a custom-made office. We develop this phase of our work in continuous contact with our client. To get the furniture that suits their needs and style. Getting the maximum benefit of having the furniture made to measure for their offices.
We continue with the manufacture and construction of the made-to-measure furniture in our facilities. Creating the various elements of commercial furniture. Such as cupboards, desks, drawer units, wall decoration, tables… With methacrylate, wood, decoration, furniture, lights, LEDs, glass…
Assembly of made-to-measure furniture in the offices
The last phase consists of transporting the various elements and assembling them in the offices. With our work we manage to create offices adapted to the current trends in the decoration of workplaces. In the following images you can see the offices designed and created by our company.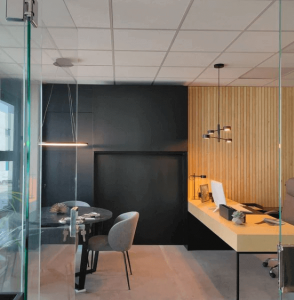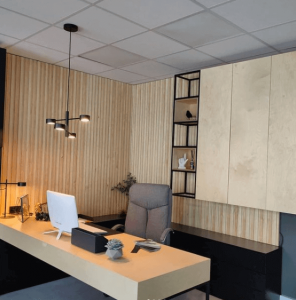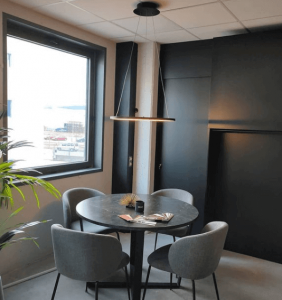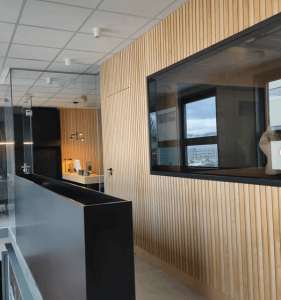 As specialists in the design and construction of stands and retail, for trade fairs, congresses, shows, exhibitions, offices, businesses, shopping centres… All over Spain and Europe. In cities such as Barcelona, Madrid, Lyon, Paris, Milan, Berlin, Seville, Zaragoza, Munich… This experience allows us to offer a great professionalism in our services.
Allowing us to develop unique furniture, retail and stands. That manage to create eye-catching elements that will get a greater number of potential customers feel attracted to enter your business, know the information offered by your company at fairs and / or provide a sense of warmth in your office … If you want these benefits for your company do not hesitate to contact us, we will inform you without obligation.
Visit our Instagram and Facebook to see our latest work and set-ups.
SEO strategy developed by PosicionandoT.