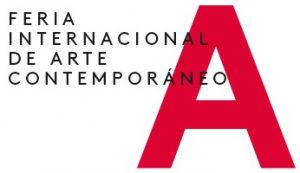 The countdown for ARCO MADRID 2018 starts now! If you need a stand, furniture renting, audio-visuals, catering, hostesses, some service or any professional in particular, you can request it here now.
Customized stand design, construction and assembling of your stand for ARCO MADRID 2018. Renting of furniture, audiovisuals, catering, hostesses, advertising, painting, cleaning, any service you may require.
All of our experience and resources are at your disposal!
ARCO MADRID 2018 trade fair, one of the most important Contemporary Art exhibitions worldwide, is holding a new edition taking place from the 21st to the 35th of February 2018. ARCO Madrid 2018 is consolidating its role as a meeting point for collectors, gallerists, curators and art professionals from all corners of the globe, paying special attention to those works that best reflect their time and position in the world, in all sections and programs of the exhibition.
ARCOMADRID 2018 is one of the most consolidated contemporary art fairs in the international scene with the participation of several countries from all continents.
A new 'call in' in which, after all the meetings held with the galeries, we have established some changes aimed at bringing the fair project more and more to meet its needs; a new edition in which we are working on again to provide the artists' work with máximum visibility. Furthermore, we work to enhance the exchange between galleries, professionals and collectors.
ARCO Madrid, offers a special role to the agents of the art market who, with their experience and knowledge on the field, enrich the International Contemporary Art Fair in each edition. Artists, marketers, museum directors and art collections together with critics and historians all form the cultural framework around which this debate table stands, making Madrid the center of attention of all art experts. In addition to the exhibiting part, prestigious professionals, intellectuals, artists, philosophers and foundations are going to participate in interesting and enriching round tables and meetings.
To know more go to: www.ifema.es/arcomadrid_01/