This week we are in luck after finishing the commercial furniture and retail for a bar in Barcelona.Given the situation caused by the Covid-19 and the halt in the exhibition sector, from the Angle exhibitions we have put our efforts into the design and construction services of commercial and retail furniture. We look forward to reopening the trade fair sector to resume our activity there. But without forgetting the custom-made retail for shops and restaurants.
We have developed and designed tailor-made restaurant furniture according to our clients' guidelines. Achieving a unique and different atmosphere, which you can see in the following images.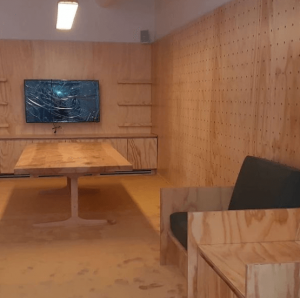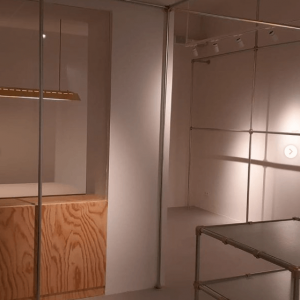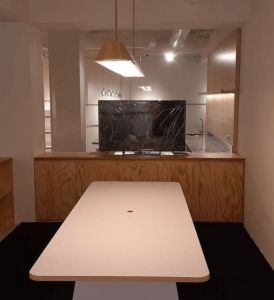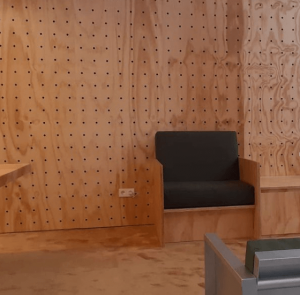 To create this unique and different atmosphere we have taken care of the various elements needed by using different materials such as wood, dm, leds, metal… Developing the work of carpentry, metalwork, assembly … The first phase of the project was carried out in our facilities in Barcelona. Making the design and the first phases of construction in the same one. Once this phase was finished, we passed the construction and assembly in the bar itself.
Other services offered by our company
In addition to the commercial or retail furniture service we have other services. The main ones are the design and construction of stands for fairs, conferences, exhibitions… Being able to develop all kinds of unique and customized stands for each client and type of event. In our years of experience we have developed stands for fairs such as MWC, Smart City, Fitur, Hostelco & Alimentaria, Education Week, Saló l'ensenayment, Saló del Manga, Cómic Barcelona, Maderalia, Expofranquicia, ePower & Building, SIMA, Saón Gourmets, SIAL Paris, Anuga Cologne, Seafood Expo Global, Intergift, Fruit attraction, Infarma, SIGEP… Held in cities such as Dusseldorf, Cologne, Berlin, Munich, Paris, Milan, Barcelona, Madrid, Valencia, Bilbao…
If you need any of the services offered by our company, stand design, stand construction or custom-made commercial and retail furniture, do not hesitate to contact us, we will inform you without obligation. In our Instagram and Facebook you can follow our latest works.
SEO strategy by PosicionandoT.