Angle Exhibts continues to work and adapt to the situation caused by covid-19. That does not allow us to develop our main service. The design and construction of stands for fairs, congresses, exhibitions… In front of the stop of the fair sector and waiting for the reopening of the sector. We have strengthened these months the rest of the services we offer.
This week we have developed two projects, one in the city of Barcelona and another in the city of Valencia. The first phases of the two projects were carried out in our facilities in Barcelona. Where we created all the necessary pieces to later develop the final assembly at the exhibition site.
In the case of the city of Valencia, we developed a unique and striking stand for our client. We develop the commercial furniture to measure for the client, according to their needs and characteristics. To show your products and brand in a different way, which would attract the attention of your potential customers. In the following image you can see the preparation phase developed in our facilities.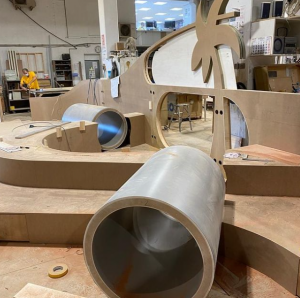 Furniture development and retail in Barcelona
In the case of the city of Barcelona we are developing the customised furniture and retail for a new restaurant. We have created the atmosphere and style desired by the client. In order to achieve a restaurant that adapts to their needs. In this project we have used all kinds of materials, such as wood, dm, metal, leds… taking care of the carpentry work, lighting, decoration…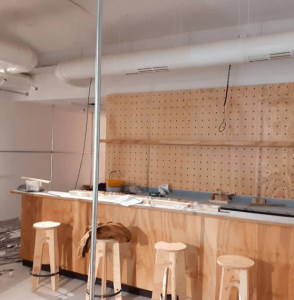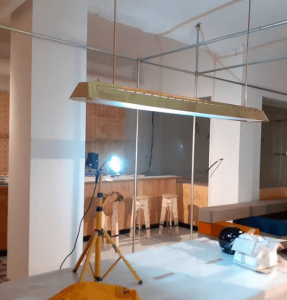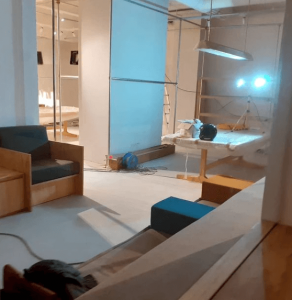 Thanks to our years of experience we can create and design the customised and retail furniture that each type of project requires. Achieving unique pieces and styles that will attract the attention of your potential customers. And they will differentiate your spaces from those offered by your competitors.
If you want to see our latest work visit our Instagram and Facebook. Contact us without obligation, we will inform you of our rates and prices.
Web design developed by PosicionandoT.