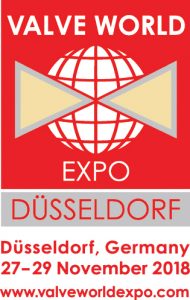 We are in the last phase of designing stands for the biennial Valve World Expo in Düsseldorf.
This year the event will take place between 27 and 29 November in halls 3, 4 and 5 of the Messe-Düsseldorf fairgrounds.
Our clients have asked us for integral projects that include the whole process of creation, architecture, design and finally construction of their stands.
In addition, Angle Exhibits as experts in retail and interior design we also take care of the internal part of the stands, with custom and custom furniture, gardening, glasswork or lighting and signage.
On the other hand, we have premium suppliers for audiovisual rental (SB Service) to offer you the best budgets in this important section when it comes to making your corporate space attractive. From touch screens, totems or interactive kiosks, to 4K video wall or large format LED Screens.
We also manage all the necessary permits for the fairgrounds and we take care of the different supplies of your stand (water, electricity, rigging …)
In addition, third party services such as catering, cleaning or hostess service is also something we take care of when our customers require it.
Angle Exhibits has been working in Germany and the rest of Europe for decades thanks to our high quality standards, with more than 30 years of experience in the sector, both of which guarantee us.
Once the process of design, layout etc. has been completed, the construction of the stands for this Düsseldorf fair will start this week.
Thanks to the large hall with our own workshop in our headquarters in Barcelona, we can advance in these processes and thus ensure optimal finishes and exact delivery times.
In this edition we will have 4 stands (integral design and construction project) at the German and international valve fair.
Valve World Expo is an international exhibition of industrial valves and their accessories.
Professionals from the energy, chemical, mechanical, automotive and food industries, among others, come together. The latest technical trends in the sector will be presented.
According to data from the organisers, 722 exhibitors from 40 countries and more than 12,000 visitors from 90 countries attended the last edition in 2016.