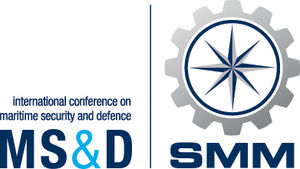 We have already started the design and construction of stands for the SMM Hamburg 2018 fair.
In this edition we are in charge of 3 stands at this maritime trade fair that will take place in the German city from 4th to 7th September.
We provide a complete service for our clients, from the design of the interior design for the stands, furniture, shelving and personalized displays, supplies, catering, signage, gardening, audiovisual support, painting, cleaning, advertising, to the construction of all the carpentry, structural and graphic elements, etc. in our workshop.
SMM is the international trade fair for shipbuilding, machinery and marine technology.
The SMM in Hamburg is the world's leading trade fair for maritime economics. It is held every two years in Hamburg, the ideal venue for this fair due to its long tradition as a centre of maritime trade. The SMM is the most international trade fair for shipbuilding, machinery and marine technology. Here, visitors and exhibitors from all over the world present the current situation of the shipbuilding and shipbuilding industry. The fair presents current products, innovations, trends and services and provides visitors and exhibitors with comprehensive information about them. No other exhibition provides a comparable international spectrum of exhibitors and visitors, making it so successful in the industry. However, SMM is more than just a trade fair, as its extensive programme provides the perfect setting for the entire maritime industry. This program is composed of symposia, workshops and conferences of internationally known speakers on global issues of great importance.
The international conference on maritime security and defence MS&D is also being held within the MMS.
The biannual event on maritime security and defence, which takes place between 6 and 7 September, will bring together experts and policy makers from around the world in Hamburg to present the latest developments and innovations in the sector.
MS & D, the international conference on maritime security and defence, offers countless opportunities for civil-military collaboration. Key issues are, for example, the safety of international shipping lanes and maritime infrastructure, the deployment of naval forces in international crisis operations, digital security under the threat of cyber-attack and new trends in naval and green technology.
MS & D always has global high-level delegations of navies, coastguards and industry.
The fair will take place at the Hamburg Messe und Congress.
It is still time to request a custom quote for SMM and MS&D Hamburg 2018, and we will also provide you with a free design proposal.
For more information about this fair, please follow the links:
smm-hamburg.com
smm-hamburg.com/msd
hamburg-messe