At Angle-exhibits we have successfully delivered the Snibe Diagnostics stand for MedLab which is held at Fira Barcelona from 13th to the 15th of September.
We have built the booth in our facilities in Sant Boi, close to the Fira Barcelona, with our team of carpenters, electricians, painters, labelers, cleaning, audiovisual and necessary management to offer a high quality service.
Once the event is over, we will procees to dismantle the space, taking care of the waste.
We have also supplied the rental furniture, always in contact with the clients and being of their own taste
We take care of everything; from management with the exhibition center, hiring supplies such as light, water, Internet connection, to the dismantling and recycling of the stands.
You can check out down below some graphic documentation of how we built the stand.
Placement of the carpet. Color chosen by the client:
Building the warehouse. You can see the fluorescent equipment for lighting and the register made to fit the 60" screen: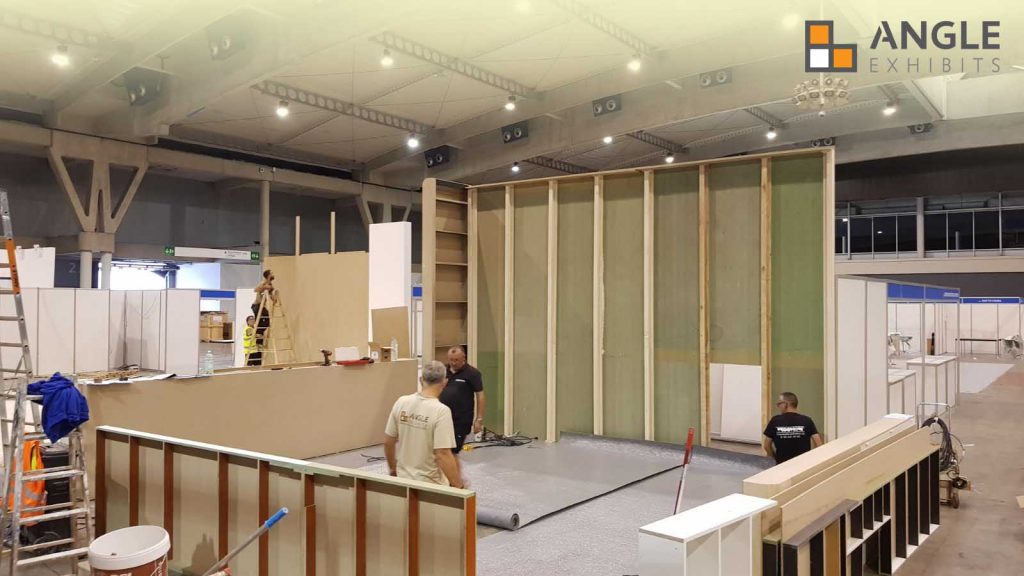 Backlit 3D logos with LED lights detail: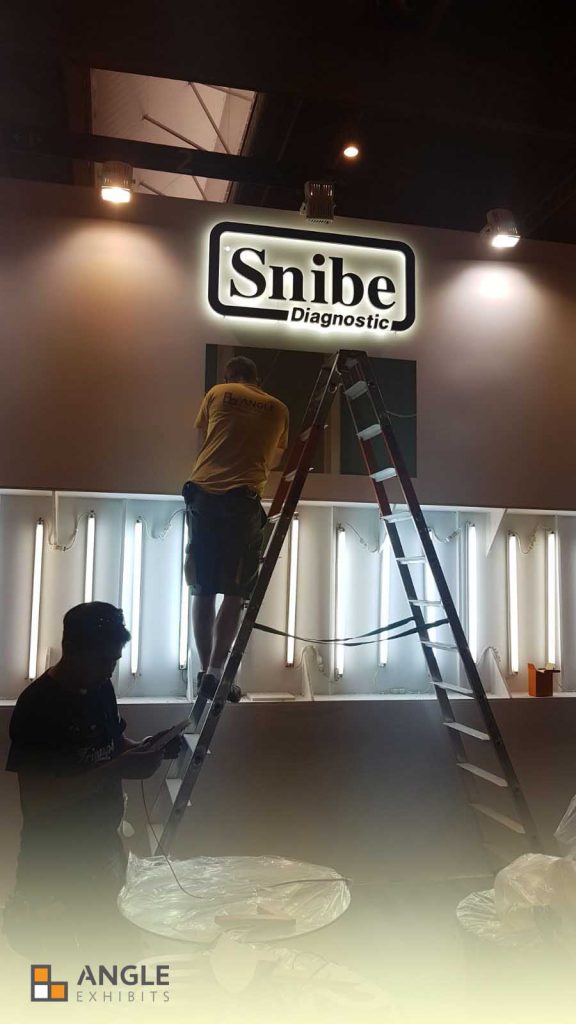 Finish result of the stand delivered by Angle Exhibits, everything set for the opening: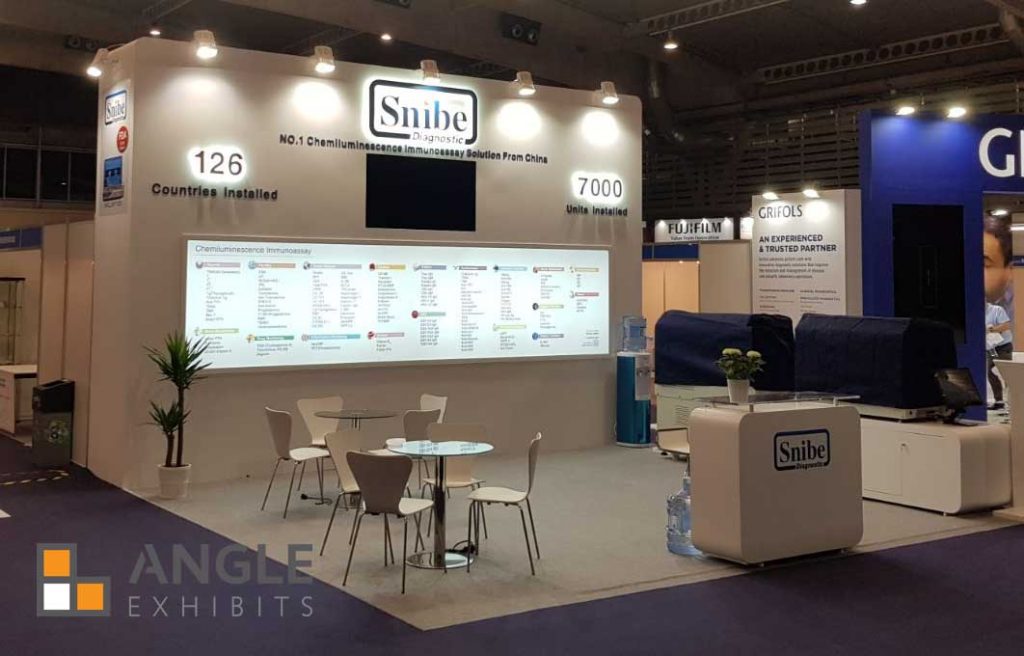 MedLab has already started: