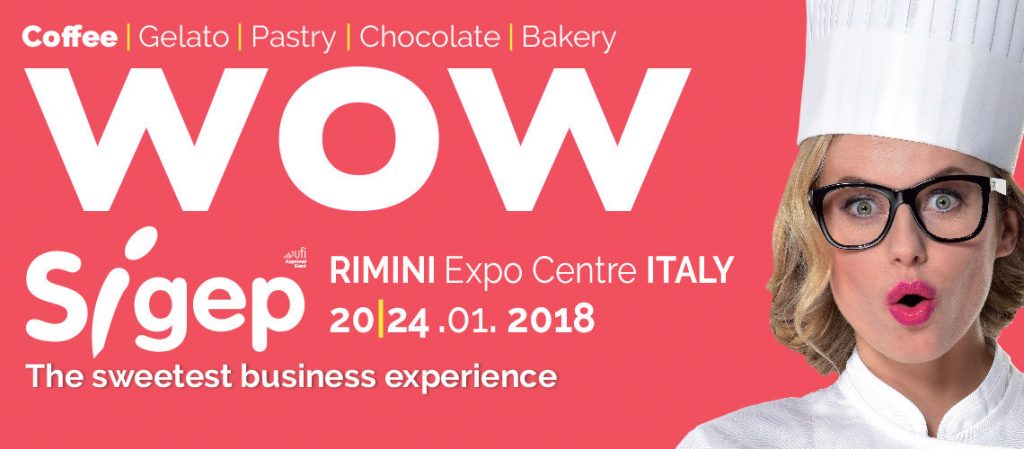 39th International Trade Show of Artisanal Ice Cream, Pastry, Bakery and the Coffee World.
The event confirms its undisputed international leadership as trade fair for professional operators all over the world in the artisan gelato, pastry and baking sectors, together with that of coffee.
An extraordinary showcase of everything new and trendy in the 4 supply chains. On show will be raw materials and ingredients through to plants and equipment, furnishings and services.
SIGEP was launched on the suggestion of Italian gelato maker members of artisan associations, who wanted an expo to support their activity. Its story is characterized by an increasing success that began with its inauguration, on January 17th 1980.
Today, more than ever, the secret of the very high calibre of the side events is their organization, which involves all-round proactive collaboration by the most important associations of the various sectors' artisans.
The idea of staging a busy program of spectacular events alongside the expo area was a winner right from the start
The ENTIRE WORLD at Sigep
International relations are ensured by a network of collaborators in forty countries. To bring supply and demand together in the most efficient manner, the project Top Buyers from Five Continents has been operating for years, enabling exhibitors and foreign buyers to schedule their agenda of meetings to be held at the expo.
Last, but not least, since 2014 there is also the www.sistemasigep.com platform, useful for opening gelato parlours all over the world; since 2015 SIGEP is collaborating on the prestigious project for the certification of Italian Gelato parlours abroad, with the patronage of the Ministry of Foreign Affairs.