Angle Exbhibits specializes in the development of commercial furniture for all types of shops, businesses and commercial spaces. We have worked for brands of clothing, jewelry, sports, galleries, restaurants…
Having a retailer in your business that is adapted to your needs and style allows you to create spectacular environments. Following the latest trends in materials, decoration and audiovisual elements. Getting to surprise your customers, making them want to return, which will make them loyal to your products and brand.
Throughout the years we have accumulated a great experience in the design and assembly of stands for fairs. Thanks to this experience we have the capacity to develop eye-catching and original furniture for shops.
Angle Exhibits' retail department is in charge of managing retail projects. We can design the project for your store or follow the designs provided by our clients. Adapting to the needs presented by them.
Commercial furniture developed to create a different environment:
Offering technical-constructive solutions, both in the aesthetic and technological fields. Solutions that take into account the various factors, in order to create decorative forms and innovative structures.
We develop commercial furniture with all kinds of materials, such as MDF, wood, glass, methacrylate, aluminium, glass… With all kinds of elements, such as LED, lighting, vinyl…
Angle exhibits has its own facilities that allow us to develop any type of customized and custom furniture. Developing the retail of your brand with the criteria of each client and company.
Below, we show some images of the manufacturing and assembly of retail for stores that we are developing this February in our facilities.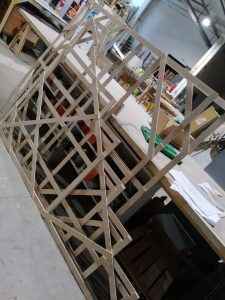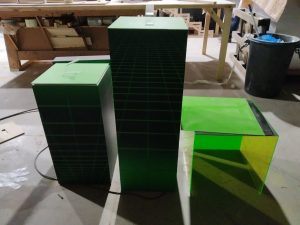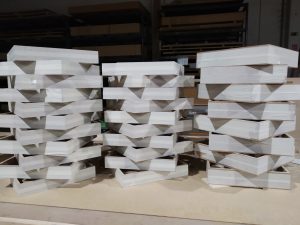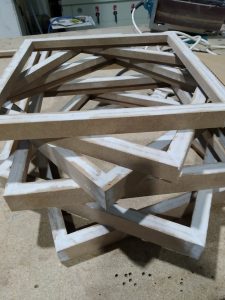 If you have a new project for your commercial space and wish to receive information about our commercial furniture service, please contact us in the contact section, without any obligation.
To observe the quality of our assemblies and their quality follow us in Instagram.
PosicionandoT, specialists in SEO positioning.