Exhibition Stand Contractors Hospitality Innovation Planet 2018 Madrid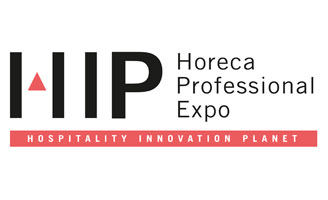 The countdown for Hospitality Innovation Planet 2018 Madrid begins!! If you need a stand, furniture rental, audiovisuals, exhibitors, tables, chairs, sofas, a service or any type of professional you can request it from here:
Here at Angle Exhibits we can offer you a unique customized solution for your booth and services you may need at Hospitality Innovation Planet 201
All our experience and resources are at your disposal!
We provide you with all suppliers you might need to find what you are looking for or, if you prefer so, we filter and do a selection for you with no cost. The negotiation will always be directly with the supplier.
HIP Hospitality Innovation Planet 2018 the main center is going to be directed towards the hotel industry professional, with a specific agenda of maximum interest for each profile. Therefore, for large hotels and restaurants chains, HIP is going to be an inescapable place to hold its management committees during that week, since both the General Directorate, Marketing Directorate, F&B Director, Executive Chef or Purchase or Operations Directorates are going to have a unique agenda to successfully face the changes their management areas are going to undergo and must initiate.
The Hospitality 4.0 Conference is going to bring the digital transformation of the sector closer together, as well as strategies to improve competitiveness. Always from a unique perspective, which means putting the customer in the center of all operations, for which new and unique experiences with the service must be created.
HIP | Hospitality Innovation Planet is the anual innovation summir for the HORECA channel. A different and innovative platform to boost the business with a disruptive approach with trends, products and specific solutions to each segment of the industry: bar, restaurant, hotel, collecting, delivery/take away or traveler services.
At the same time, Hospitality 4.0, the largest international congress on innovation and transformation of the sector, is celebrated. With its own agenda and vertical solutions for each professional profile, as well as unique content and high strategic value for each profile.
Interact with the businessmen/women and professionals of the sector thus accelerating the sales processes through the innovation and business opportunities that come to adopt with your visit.
A unique appointment to foster loyalty with clients and generate other potential ones in a space to boost your sales strategy.
In 2017, 200 companies have exhibited in HIP their concepts, products and solutions to almost 13,000 professionals in the sector.
We provide services to the most important fairs such as Fira Barcelona,CCIB – Centre de Convencions Internacional de Barcelona,Palau Firal i de Congressos de Tarragona ,Fira de Girona, Fira de Lleida, Fira de Reus, Llotja de Lleida Palacio de Congresos, Fira Terrassa, Fira de Cornellà, La Farga, Fira d'Igualada, among others.
Cities where Angle exhibits has demonstrate his expertise as International Stand Builder:  ; Barcelona ; Milan ; Madrid ; Paris ; Frankfurt ; Amsterdam ; Bologna ; Cologne ; Hannover ; London ; Düsseldorf ; Berlin ; Munich ; Moscow ; Nuremberg ; Bilbao ; Geneva ; Verona ; Brussels ; Rome ; Rimini ; Stuttgart ; Montecarlo ; Cannes ; Lisboa ; Valencia ;
We have been present at important trade fairs such as MWC, ISE, ARCO, SIMA, Smart City, IBTM, SIL, CPHI, Construmat. Barcelona Meating Point, ECO living Iberia, Saló Gourmets, Infarma, Fruit Attraction, Còmic, Manga, Cosmobeauty, BforPlante, eShow, Hostelco & Alimentaria, Nàutic, BIEMH, Bedigital, URBE, Eurobrico, Aratur, Smopyc, Eno fórum,
Contact our company without obligation to receive a quotation adapted to the needs of the stand. Exhibition Stands Design and Booth Construction Company in France, Germany, France, Italy and Spain. Europe
You can request a quote here.