Stand assembly in Gothenburg
Last week we were setting up a stand at the ESHG – European Human Genetics Conference from 15 to 18 June 2019 in Gothenburg, Sweden. This congress takes place every year in a different European city. Therefore, from Angle we create a different design year after year for our client.
Stand details
This year we opted for an open stand. It is more accessible and visible to all attendees as it shows their products or services without covering the access to the stand, so it can attract more attention from visitors. The white walls and on the blue color, corporate of our client, allows a clean and simple image. We also highlight the curved lines of the furniture and walls, which characterize the entire stand.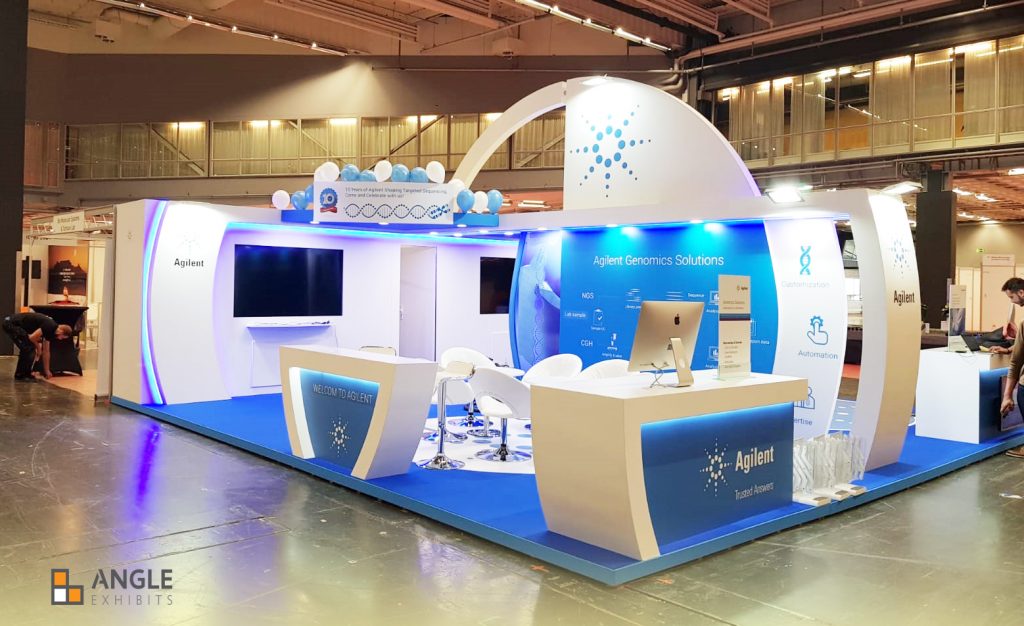 We have differentiated two spaces: one for meetings and the delivery of information, and the exhibition and collection. Both spaces have audiovisual elements integrated into the walls. We consider the lighting a key element to highlight the most important points of the stand, such as the name of the company, the main information of the company and the walls where the TV screen is located.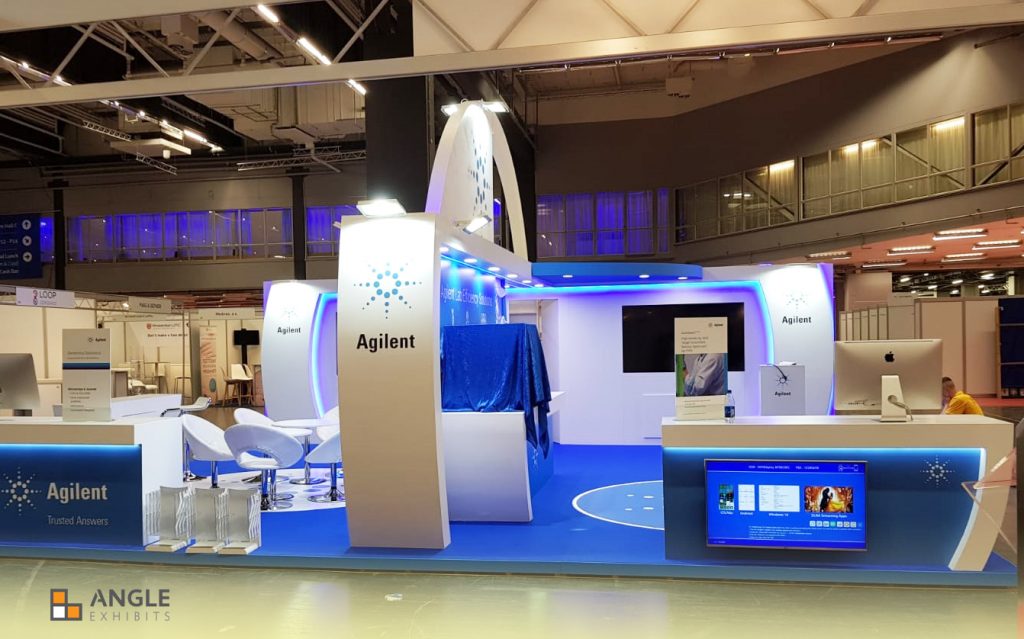 The stand and the furniture have been manufactured by our carpenters in wood. Due to the short period of time we have for assembly, most of the structures of the stand are lacquered. This also provides a light shine which, together with the lighting, allows the attendees' attention to be drawn more.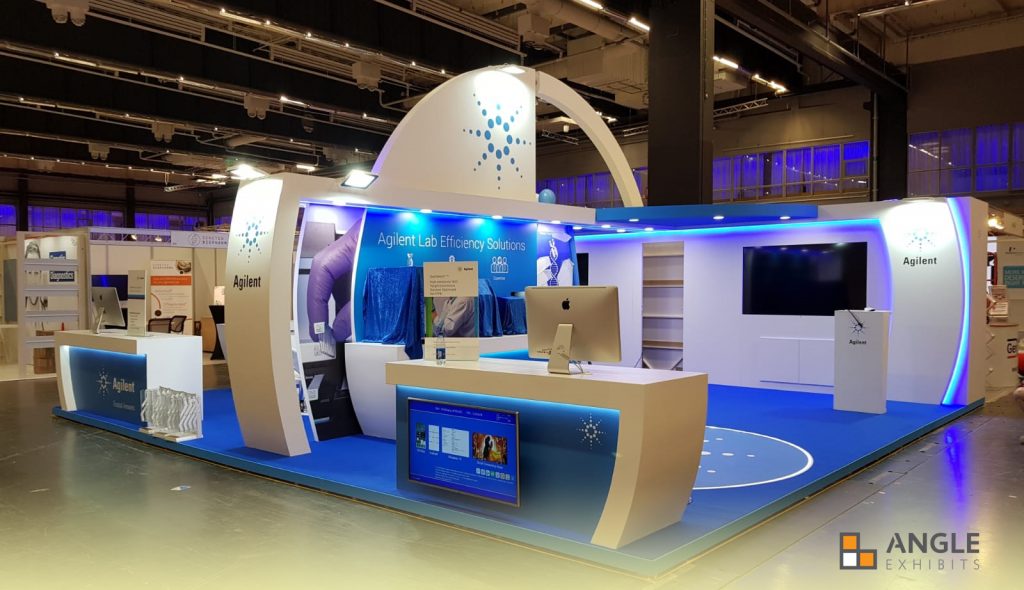 We are very satisfied with the final result, because we manage to differentiate and highlight the company of our client with a personalized and unique design.
If you have a stand project or need information, do not hesitate to contact us and we will help you without any commitment.