During the month of May we will continue our presence in the rescheduled fairs that were to be held between March and April and have been postponed due to the current situation.
Developing the stands already contracted for the fairs and shows such as Sló de l'Ensenyament, B-Travel, CosmoBeauty, European LPG Congress, ExpoFranquicia, Salón Gourmets, Expoóptica, EBMT, E-Show, Còmic, Bridal Fashion Week, Organic Food Iberia, SRR, ECO Living Iberia, BizBarcelona…
Angle Exhibits specialises in the design and construction of stands for trade fairs held throughout Europe. In cities such as Milan, Berlin, Hamburg, Barcelona, Madrid, Zaragoza, Nice, Paris…
The first phase of the design and construction of stands was carried out in our Barcelona office. The next phase of assembly and mounting of the stands is developed in the fair, hall, exhibition, Trade Show … where it will be located. At the end of the event we dismantle and recycle the stand, reusing most of the elements of the stand.
We develop unique stands for each client, following their guidelines and needs. With materials such as wood, glass, metal, aluminium, MDF… And taking care of the various elements, such as lighting, sound, decoration, furniture, carpentry, metalwork, glassware, vinyl…
Design and construction of retail:
We are also specialists in the construction of furniture for commercial and retail spaces. Creating functional, eye-catching, up-to-date and energy-filled interior design projects. That will attract the attention of your potential clients. Providing technical-constructive solutions, to create innovative structures with decorative forms, but at the same time functional.
Below, we show some images of stands designed for fairs and exhibitions in previous months. In them you will be able to observe the quality and spectacularity of our stands.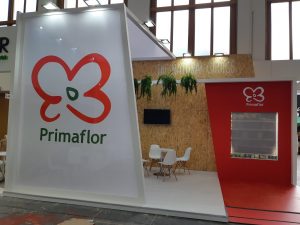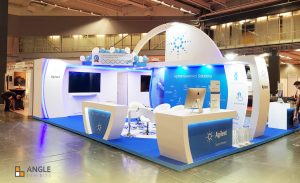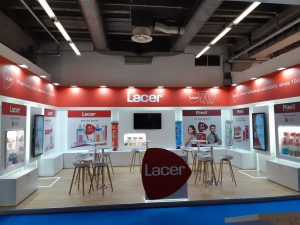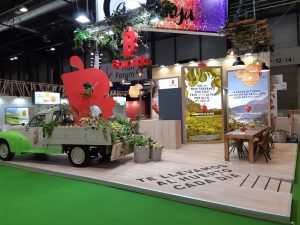 If you wish to receive a budget adapted to your project for the development of a personalized stand. Contact our company, without any commitment, in the contact section. Follow us on Instagram to see our latest work.