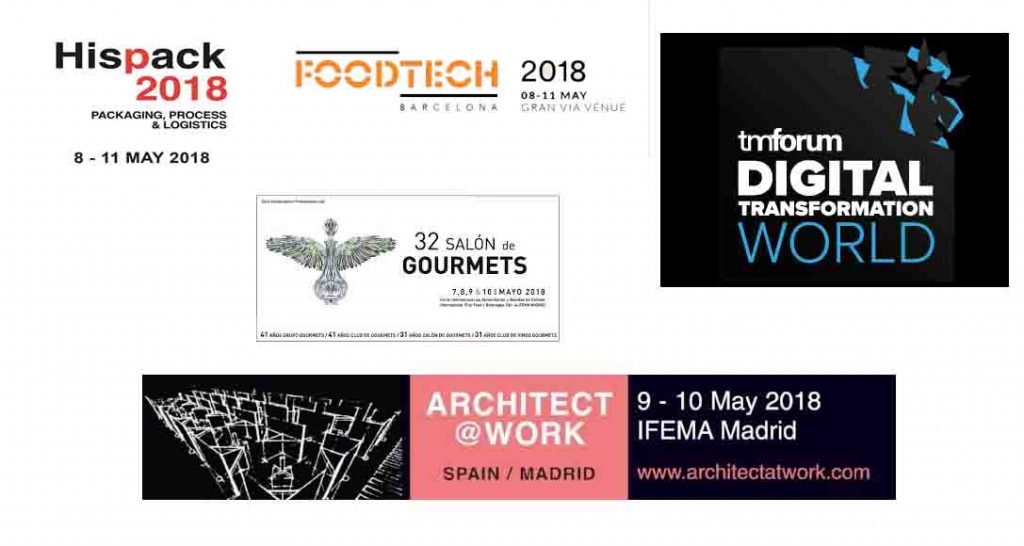 From 8 to 16th May we will be working on different events:
1. Hispack – Barcelona
2. Foodtech – Barcelona
3. Gourmet Room – Madrid
4. Architect@Work – Madrid
5. Digital Transportation World – Nice
The stands that we will set up in all these events are manufactured in our facilities, once they are manufactured they will be transported to the corresponding fairground for their subsequent assembly.
Once again we will take care of the installation of everything from carpentry, electrical, furniture, audiovisual and everything else necessary to offer a turnkey service to the customer at your event.