Today we started the assembly of the stand designed and manufactured in our offices. This is a free design stand for the ESHG 2018 (European Society of Human Genetics) event that will take place in Milano Congressi from 16 to 19 June.
Due to the short assembly period for this event, all the lacquered parts had to be brought in and assembled directly, as no painting work can be done on the venue.
Once again, we have taken care of the carpentry, electricity and lacquering of the stand, as well as the graphics and furniture for rent, so that the client does not have to take care of anything, just enjoy the event.
Tomorrow we will be able to show you pictures of the stand finished.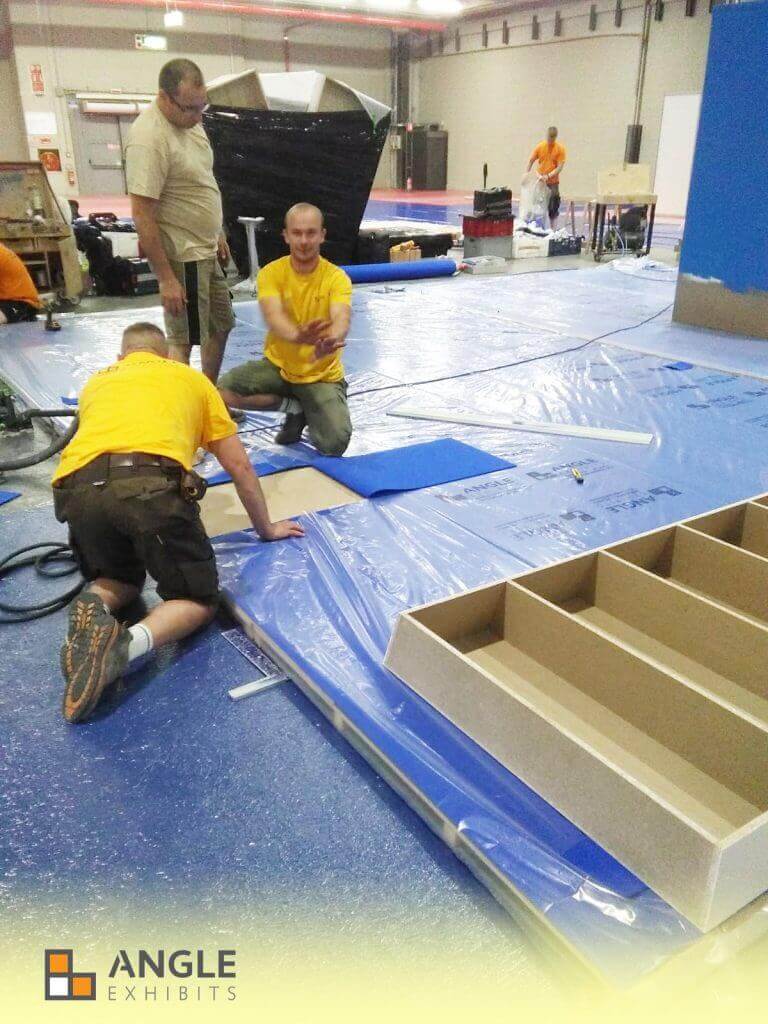 Carpet laying on the flooring.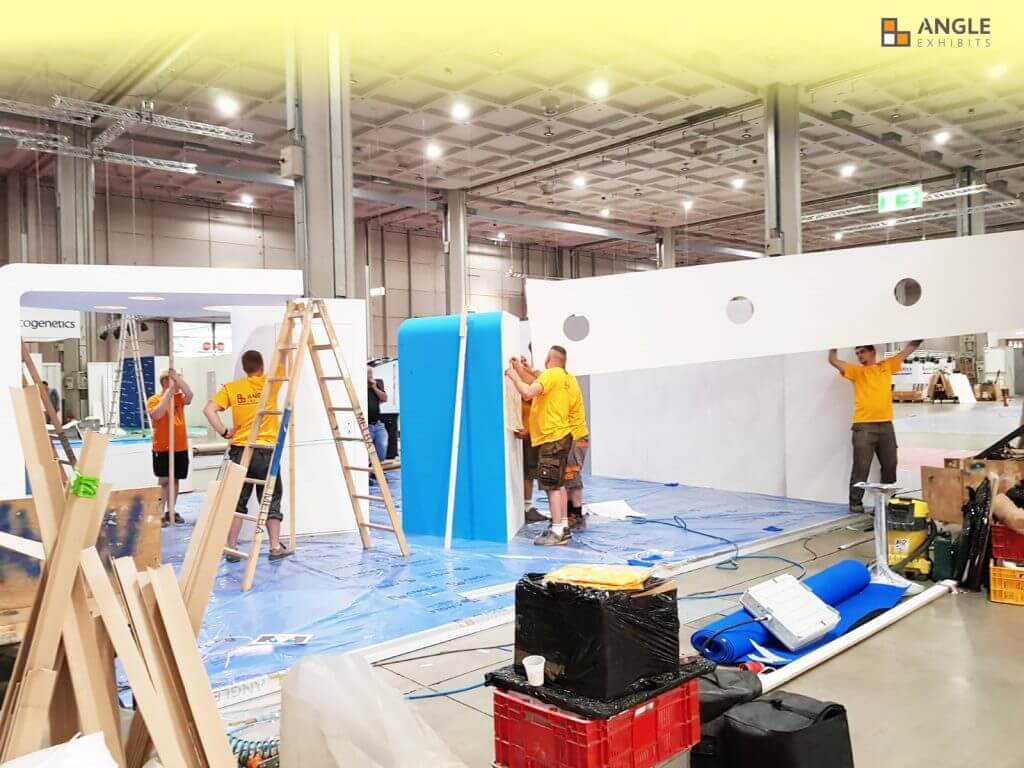 Assembly of the stand's ceiling structure.