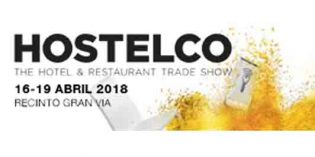 If you need a full stand, decoration, showcases, exhibitors, rental of furniture, audiovisuals, you can request it from here.
We are specialists in the design, construction and dismantling of stands. 
Hostelco, the International Exhibition of Equipment for Catering, Hotel Management and Collectivities, which is usually held in October, will bring forward its dates in 2018 to coincide with the International Food and Beverage Exhibition, Alimentaria, from 16 to 19 April. Hostelco 2018 Barcelona aims to follow the guidelines set by the previous edition and certify the solidity of the catering equipment sector, hotels and communities.
More information at: http://www.hostelco.com/