Design and construction of stand Smart City Barcelona
With less than a week to go before the Smart City event, our stand design and manufacturing projects are halfway through.
Our designers have already carried out the project and the choice of materials to be used in this stand, along with the collaboration and approval of the client. The structure is made of wood, which our carpenters have carved and treated in the workshop of Angle Exhibits near the fairgrounds.
Once we took care of all the formalities with Fira de Barcelona, our assemblers lifted the structure of the stand. We then proceed with the wiring, the electrical installation and the painting with the client's corporate colours. We place the wall lights, which in this case are pendant lamps and LED lighting.
The furniture of the stand has also been designed by our retail department, which is in charge of the design and manufacture of commercial furniture. In Angle, we also rent furniture for fairs, exhibitions and events.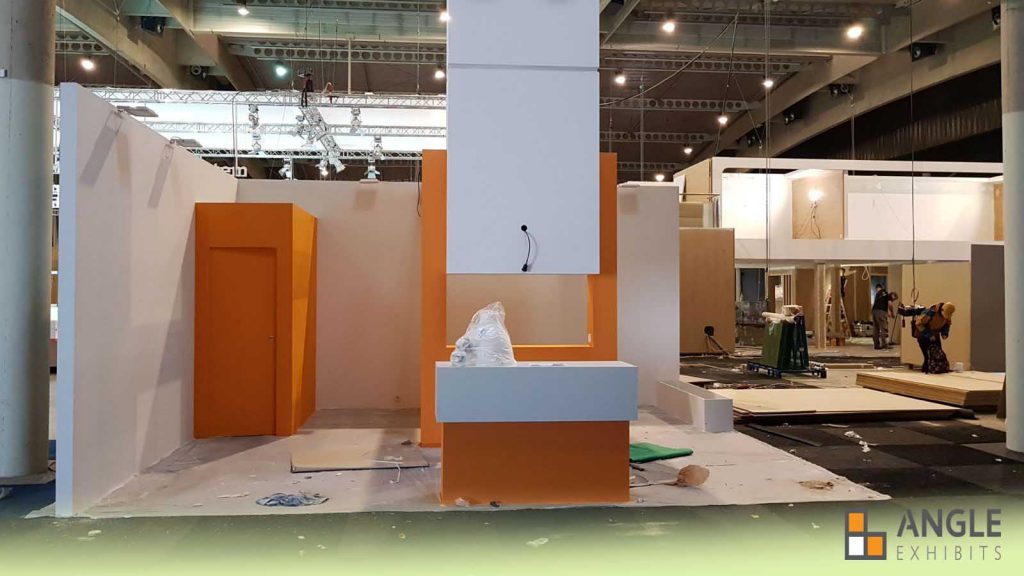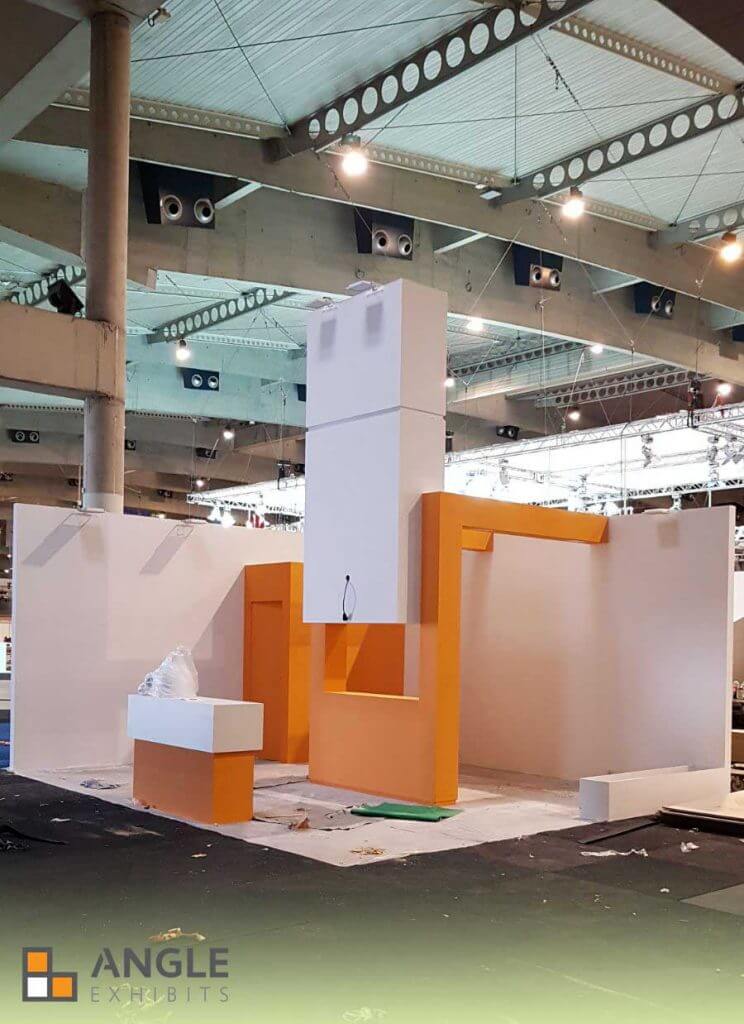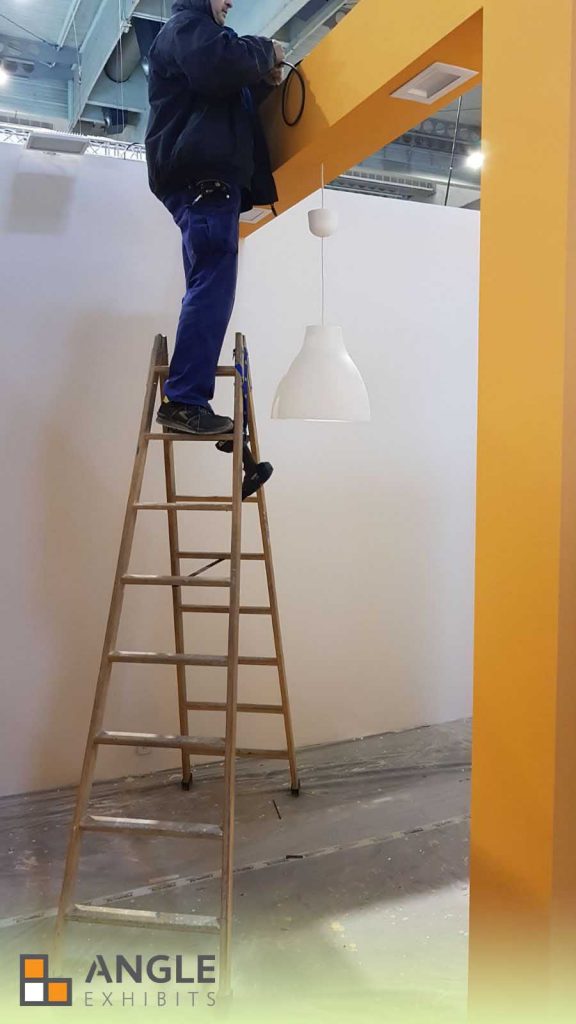 If you are interested in exhibiting in fairs, events or galleries, do not hesitate to contact us so that we can inform you and help you in your project, without commitment.