At the beginning of the new year we have started our work with the final assembly of a children's playground for a shopping centre. This project was developed in our facilities in Barcelona, creating all the elements. Which last week were assembled on site.
In the following photographs you can see the finished toy library. For its development we have used all kinds of materials, such as wood, furniture, vinyl, leds, poufs… To create a unique space adapted to the needs of the youngest.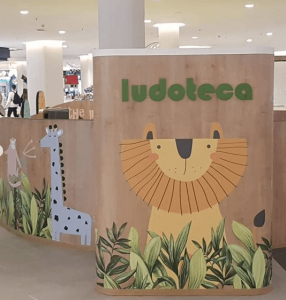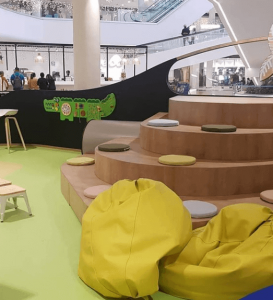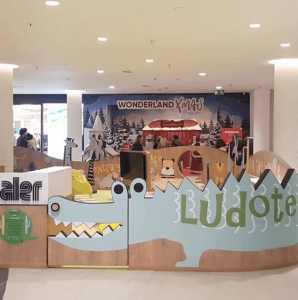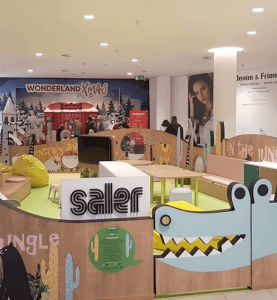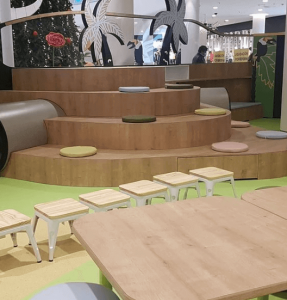 As you can see in the images, we have developed all kinds of shapes and imaginative elements. To develop an eye-catching children's playground that will attract children's attention and make them want to play inside. While their parents develop the shopping. Following the guidelines of our customers.
As specialists in the design and construction of stands and commercial furniture, we offer our clients the possibility of developing all types of customised furniture and retail. That manages to adapt to the characteristics and needs of your business, shop, shopping centre…
2021: a year of hope and resumption of activity
In these first days of the year 2021 we hope that this new year will allow us to restart our activity in fairs, congresses, exhibitions... With the arrival of the vaccination the fair sector hopes that from the month of February – March the fair calendars can be resumed.
After a year 2020 in which the fairs, shows, exhibitions… Were cancelled or postponed due to the Covid-19 pandemic. We hope that this 2021 will allow the economic recovery of the sector. Which has been one of the most affected by health restrictions.
From Angle Exhibits we offer our services of design and construction of stands for all the fairs that take place in Spain and Europe. If you would like to know more about our services, do not hesitate to contact us, without obligation.
Web design developed by PosicionandoT.