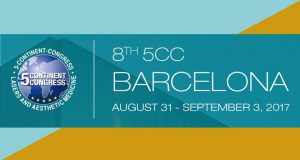 At the end of August, the 8th edition of the 5CC congress takes place at the Barcelona Convention Centre (CCIB).
For the second consecutive year we are manufacturing the Vydence Medical stand, a client for which we have already built stands for other European events.
This is an exhibition with a short assembly time, so we have everything ready for the first day of assembly, so that everything can be ready and in accordance with the customer's requirements.
This time it is a stand open on two sides, where we have made the carpentry and graphics. At the venue, the electrical work will be carried out and when everything is ready, we will make the final cleaning before handing over the stand to our client and thank them for their confidence in us for manufacturing their stand once again.