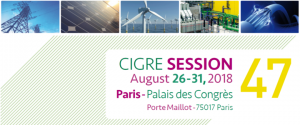 CIGRÉ (International Council for Large Electric Installations) is a permanent, non-governmental, non-profit international association based in France.
It was founded in 1921 and aims to facilitate and develop the exchange of engineering knowledge and information between engineering personnel and technical specialists from all countries in the field of high voltage electricity generation and transmission;
Raise awareness among managers, decision-makers and regulators on the synthesis of CIGRE's work in the area of electricity. Issues related to the planning and operation of energy systems, design, construction, maintenance and layout of high-voltage equipment and plants, protection of electrical systems, telecontrol and telecommunications equipment, and data management are at the core of CIGRE's mission.
Electricity, regulatory and environmental markets are also of concern to CIGRE.
In this edition Angle Exhibits will be present as stand assemblers, we will participate with a stand that we have designed and manufactured in our facilities, we will take it to the Palais des Congrès where we will proceed to the assembly and subsequent disassembly.
Apart from the carpentry work, we will take care of lighting and electricity, painting, graphics, furniture for rent and cleaning, so that the client does not have to worry about anything and can have a good exposure.