Once again, Angle Exhibits is present at the European Congress of Pathology held in Nice between 7 and 11 September. We have made the stand assembly of the company Agilent for this event.
The design and construction of the stand was done in our company located in Barcelona, the final assembly in Nice.
Angle exhibits was in charge of all the elements of the stand, such as carpentry, electricity, graphics, lighting, audiovisual material and rental furniture.
For the assembly of the stand have been used various materials such as wood, DM, vinyl, platform … being able to use any type of material for its creation.
At the end of the event we will dismantle the stand, recovering as much material as possible for future exhibitions of our client and recycling in an appropriate manner.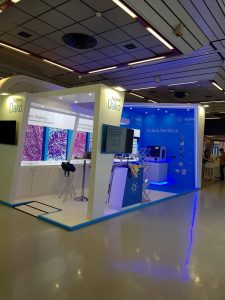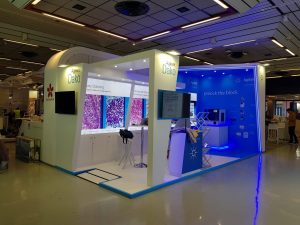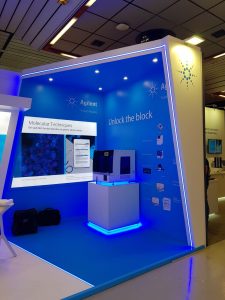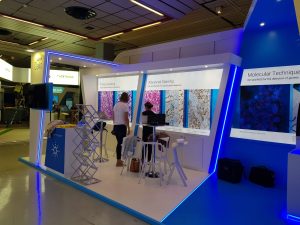 Angle exhibits are specialists in the sector of design and construction of stands for fairs, conventions, exhibitions, shows, trade shows … throughout Europe. We have the latest technological elements and materials to meet all the needs and desires of our customers. We can take care of all types of orders no matter how difficult it may seem, creating any shape or design that is needed for the stand.
To see our latest projects go to the projects section.